West Africa America Chamber of Commerce and Industries Services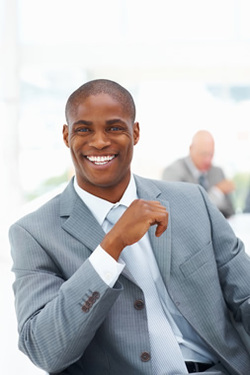 BUSINESS START-UP
Are you trying to start a new business? Before starting a new business, we strongly encourage to allow West Africa America Chamber of Commerce and Industries to show you the way. We have several business consultants and lawyers ready to provide accurate business and legal information and make sure you avoid costly mistakes.
BUSINESS AUTHENTICATION

Are you West African or American importer/exporter seeking to expand your business overseas? Before engaging in any business transactions between the US and West Africa, we strongly recommend that you allow the West African Chamber of Commerce to authenticate the legitimacy of the company / person of interest.

We will verify company's licenses along with its physical location.

BUSINESS LOCATION VERIFICATION
We are affiliated with the various chambers and business leagues in both countries, which allow for quick and thorough
investigation.

This is an excellent resource for those who have already done research on a company, but wish to take extra precautions.

MARKET RESEARCH
This service takes the guesswork out of making your business venture a success. Let us provide you with industry specific data to help your investment sour to optimal levels of output.

We will conduct research based on the products and services, current market prices, and distribution patterns within any given demographic sample.

BUSINESS FACILITATION
Are you planning a business trip, conference or symposium in either the United States or West Africa and need assistance in implementing the logistics?

Do you have big ideas but are too reluctant to the next step towards executing your ideas? The West African Chamber of Commerce-USA is here to help you transform your business dreams into reality.

This chamber exclusive includes:
* Letter of Invitation and Visa Application
* Air, Land, and Sea Transportation
* Room and Board
* Personal Assistant and Translator
* Security Services
* Conference Coordination

VISA AND PASSPORT EXPEDITION SERVICES

ADVERTISING
Whether you wish to add your company's link to our website, run and AD in our Quarterly Newsletter, or Sponsor one of our various events, you can be assured that your company will gain greater exposure and reach the consumer markets that matter the most.

All Ads will be posted in both our Quarterly Newsletter and on our Website. Ads are available in the following increments:
* 1/8 Page
* ¼ Page
* ½ Page
* Full Page

CHAMBER DIRECTORY
Up to date listing of our Members and Affiliates

BUSINESS ADVISORY SERVICE

CROSS-CULTURAL TRAINING
WAACCI offers training classes to participants interested in learning basic African language communication skills. In addition, African business culture, protocols, and the people will be thoroughly discuss. WAACCI believes it is very important to understand the various cultural nuances of Africa and therefore make the greatest impression and remove cultural mistunderstanding.

SMALL BUSINESS ASSISTANCE CENTER
WAACCI provides unbiased, cost effective advice and services to American companies to allow them to stay competitive in the West African economy. The services include market analysis, partner introduction, identifying manufacturers in West Africa and coordination of factory visits, assisting in forming bilateral trade agreements and forming joint ventures and wholly-owne foreign enterprises.

TRAVELING TO WEST AFRICA SERVICES
WAACCI provides its members and the West African business community with business advisory services. WAACCI has fostered a close working relationship with the government, chambers of commerce, and business leaders in various manufacturing centers in West Africa such as Abuja, Lagos, Accra, Takoradi, and Yoaunde.

CORPORATE HOSTING AND PUBLIC RELATIONS
WAACCI offers comprehensive services to assist U.S. corporations in hosting visiting delegations from and to West Africa, and in organizing seminars, conferences, and other events in connection with U.S.-West Africa business activities.
---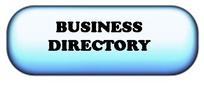 ---
Business Resources

Investing in Africa

WAACCI Events & Programs

Monthly Luncheon & Member Meeting
West African Festival
Leadership WAACCI
Destined for Success Award Gala
Business Economic Workshop & Seminars
WAACCI Annual Trade Conference